"...Danny Brown hails from Detroit and is an accomplished rapper w/ a lethal variety of lyrical skills (See: Ol' Dirty Bastard in his prime) — although his only knock is his somewhat annoying/whiny voice (as complained by my childhood boys during his live performance at PS1 MoMA in Queens - Summer '12) but, But, BUT — that's just who he is...like O.D.B. before him, you love-it -or- leave-it...(Think: B-Real from Cypress Hills)...apparently 50 Cent left-it as he left-him — (Fif) turned-him-down (as rumors had it -at the very last moment), during efforts to sign him because Brown's fitted-trendy-tight wear did not fit the G-Unit image -literally...but Danny has been resilient; clawing & scratching his way-up from the underground — surfacing as one of the game's 'Hottest MC'..." — KONGFUSION©
"Hottest MC" – Danny Brown. Produced by Harry Fraud.
So give me rapper rappin, if the nigga ain't dappin
So respect I'm the great, oh shit I kill the rates
I don't give a fuck, if it gotta build the dollars
Your rhymes all cheap, you're the least poor broad
You're a servant in my world
The rap gods curse you,
When judgement day's upon you
Reality's a virtue
I walked a thousand miles reciting a hundred rhymes
Brought smiles to faces, placed label for me from..
I don't give a fuck a 30 detroit nigga
Ain't got the bum to show up, well I'll swish your ass nigga
Say bitch I'm still hungry
They actin like I made it
I ain't make it till my mama fuckin sittin on some makers
I'm a motherfucking drit in the booth, these niggas know
Powered at the century, decades later they groving
Deserve a nobel peace prize for what I be saying
And tight I riot with the speech
I'm detroit red on ecstasy
Swords on my stat cause my last bud burnt me
Head straight, jumpin head first in the orgy
With a bull of blind hoes
Smoking on that white shit, so much caucasian pussy
Starting to think that I ain't mix
But I be writing a shit
Have you rappers pissed like I ain't been...
So what you thought of that shit
Rhymes so real, thought I wrote it
And tried to drop the vomit
With the mike tj allen wiped his ass with
I can't read a cross for anybody lost
For finding the rug
Days of no sunshine, like amazing my mind
No enter, I exit, etero anorexic
Peel poppin dislexic
Naughty nature drake shit
I think about my next line
Like you think of the next dime
I'm the future and the present same damn time
My og told me, oh be nice it's your last..
So rep that set, suck my dick all y'all
The motor city where motor mouth getting pounded
I'm overseas australia, lookin for the blindess
Suby james, and the muly master
And she like my shoes, so I put it in her keester
It's the hype ... keep the shit on me nigga
Hood rap baby diaper
They eating the caprice like a dc sniper
Raised off the hot dog, down the middle...
I'm hotter than andre rising with ...
Rest in peace baby, but no toc in my life
And when I reach my fate, and I'm standing at the gates
Know that god will be proud, saying daniel you were great
But you up in niggas...want an explination
Big turned in his grave, a earthquake in granada
When bun shed a tear, went hurricane for a week
When big l get upset, it start tornado in trees.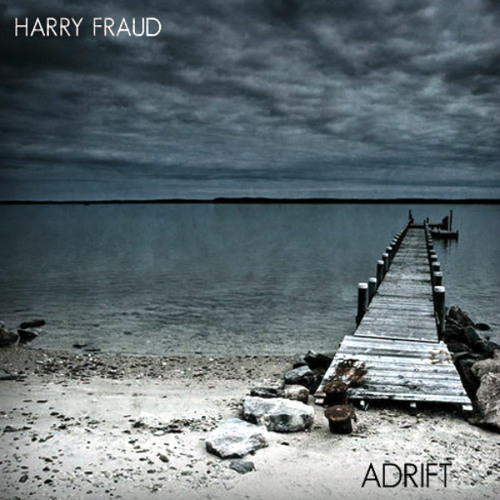 Adrift (2013) by Harry Fraud